A gigante americana Avery é a maior fabricante do mundo de materiais autoadesivos sensíveis à pressão – o mesmo tipo com o qual são fabricadas as etiquetas e rótulos do nosso segmento. Acompanhar o que ela faz, onde investe e seus balanços são um bom termômetro para saber o que está acontecendo no "reino dos Labels".
Na última semana, a companhia divulgou o resultado preliminar do "primeiro quarter", com redução de 1.0% nas vendas, para USD 1,72 bilhões.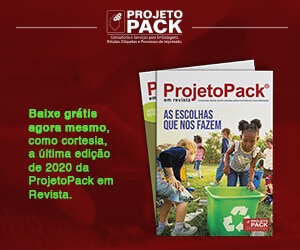 "O coronavírus está impactando substancialmente nossos times, mercados e compradores, nossas comunidades e, claro, nossos acionistas", declarou Mitch Butier, o chairman, presidente e CEO da empresa.
Nossas prioridades estratégicas permanecem as mesmas. Estamos protegendo nossos investimentos para expandir em categorias de alto valor agregado, incluindo RFID, enquanto asseguramos o crescimento sustentável e lucrativo dos nossos negócios de base no longo prazo", concluiu Butier.
A empresa está posicionada em três grandes unidades de negócios – label and graphic materials, retail branding and information solutions e industrial and healthcare materials. A única que apresentou crescimento em vendas, mesmo que sutil (0.2%) foi o de labels and graphic materials. Todavia, a companhia espera um declínio das vendas na ordem de 15% a 20% no segundo quadrimestre, com relação ao mesmo período de 2019, fruto do período mais intenso de lockdown e consequente redução do consumo.
Ainda na última semana, a FINAT, Associação Européia de Rótulos e Etiquetas publicou, os resultados de uma enquete com empresários do setor (associados), destacando que, embora o segmento apresentou crescimento em vendas no primeiro quarter, há o sentimento de que foi uma "antecipação do varejo" para abastecer a cadeia. Dá uma olhada na pesquisa (em inglês). Pode avançar para o slide 11 em diante: