Industry's First All-In-One Digital Network, Conference, Trade Show, and Directory
Print Americas today announced the October 1 launch of a new digital platform that promises to be the largest print community in the Americas. Aptly named Print Americas, this all-in-one digital network will serve the print industry as a broad multi-national community spanning North America and Latin America. Print service providers, original equipment manufacturers (OEMs), solutions providers, and distributors will have a single platform for educational presentations, peer-to-peer networking, product demonstrations, and directory listings.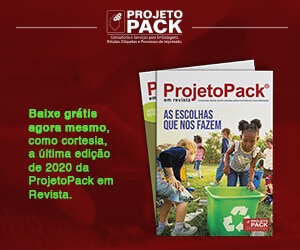 The Print Americas community is comprised of four key experiences:
NETWORK – More than 100,000 print industry professionals across the 22 countries of the Americas region.
EDUCATIONAL CONFERENCE – Live interactive seminars and recorded video webinars, presented in up to four languages, available 24/7 all year long.
TRADE SHOW – More than 100 exhibitors offering over 1,000 products and solutions, with interactive demonstrations and presentations.
DIRECTORY – More than 1,000 manufacturers, 100+ distributors, and 90,000+ print service providers
Print Americas will formally launch on October 1. There is no charge or membership fees for print service providers or individual employees of OEMs and solutions providers. Sponsorship packages are available for all vendors. For more information, visit www.printamericas.com.
Print Americas is continually adding exhibitors and multilingual educational content.
About Print Americas: Established in 2018 in Miami, Florida, USA, Print Americas is a multinational digital network dedicated to serving the Western Hemisphere's print industry. Its mission is to serve the region's print community through a platform of education, collaboration, and added business value. Its members include creatives, designers, photographers, solutions providers, distributors, and commercial and promotional printers in North, Central, South America and Caribbean regions. The network's span of content covers all print production processes (analog and digital) across all graphics markets and applications. Print Americas is fully committed to the principles of diversity, inclusion, and fair business practices.
For more information about Print Americas, contact Cesar Lizano by phone at +1 (786) 955-9083 or by email at cesar.lizano@printamericas.com