O Presidente do Grupo Terphane, José Bosco, recebe o Prêmio das mãos de Ciro Hashimoto,
diretor de Negócios Multiplataforma da Editora Globo.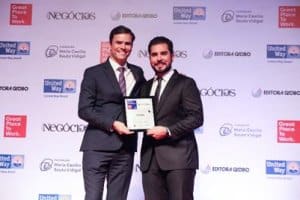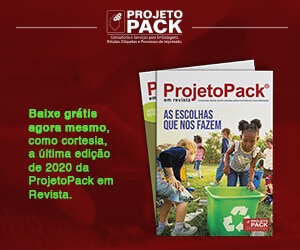 No dia 12 de agosto, durante um evento que reuniu 1.400 pessoas no Espaço das Américas, em São Paulo, a Terphane (www.terphane.com), foi eleita uma das Melhores Empresas para Trabalhar no Brasil 2019, premiação promovida pela Revista Época Negócios e pela Great Place to Work®. Ao todo foram 2.645 empresas inscritas no processo, sendo que apenas 150 foram premiadas. A Terphane alcançou a 30ª posição na categoria 'Médias Multinacional'.
"Desde 2015, quando participou da primeira pesquisa do GPTW, a Terphane vem desenvolvendo um intenso trabalho focado no alinhamento cultural e na construção de mais comprometimento e envolvimento de todo o nosso time para a melhoria contínua do ambiente de trabalho. O reconhecimento do nosso próprio time nos colocou, em 2018, entre as Melhores Empresas para Trabalhar em Pernambuco. De forma similar, nossa unidade nos Estados Unidos também foi reconhecida como Best Company to Work for no Estado de NY em 2018 e 2019. Isso com certeza traz competitividade e um grande foco no cliente, já que todos se sentem donos da empresa", conta José Bosco, Presidente do Grupo Terphane.
E completa: "Em 2019 celebramos mais essa conquista que nos destaca dentro de um universo tão relevante de empresas no Brasil, que são referências por suas práticas de gestão de pessoas".
A Terphane é um importante player global e líder na produção de filmes especiais de poliéster para o mercado de embalagens flexíveis na América Latina, além de ter atuação relevante em mercados como América do Norte e Europa. A empresa colabora intensamente para o desenvolvimento de todo o setor. Os filmes de poliéster produzidos pela Terphane permitem a produção de embalagens flexíveis mais leves que ajudam a minimizar impactos ambientais. As soluções Terphane possibilitam ainda a criação de embalagens com menor custo total, permitindo que mais consumidores tenham acesso a mais produtos. "De uma certa forma, as embalagens flexíveis democratizam o consumo, além de prover a adequada proteção aos produtos. E este é mais um grande motivo de orgulho do time Terphane", celebra Bosco.
Fonte: Lilian Benzi – tel: (11) 99989-1597 – email: ldbcom@uol.com.br