Learn the current state of your process controls, from the receipt of input to printing, and the improvement, cost reduction and performance increase opportunities existing in this area of the company.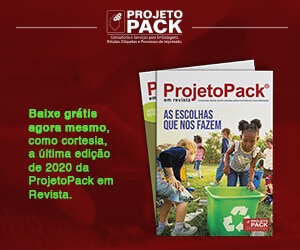 Diagnosis especially prepared to be provided to the flexible packaging, sticker and label printing market.
We are a well-established company with more than 15 years in the market.
We have partnerships with international and national organizations.
We are a reference in consultancy and training for the printing industries and packaging
Gain strategic insights for the management team
Do you want to apply this solution in your company?
Leader and pioneer in the production of induction seals and sealing discs for the food, pharmaceutical, cosmetic, cleaning and agrochemical sectors, Geraldiscos hired the consultancy of ProjetoPack to guide and define new investments in printing and conversion technologies. Geraldiscos becomes the company's first customer in the area of ​​induction stamps, in a rich exchange of technical and marketing knowledge.
Founded in 1979, SR Embalagens operates in the manufacture of flexible plastic packaging. It was one of the first industries in Barretos, in the interior of São Paulo and is currently on track to be one of the largest in the country's segment. Since the beginning of 2010, the company has joined the list of clients of ProjetoPack, in processes of continuous training in flexographic printing and advice to reduce unproductive times and increase factory efficiency, which have already brought improvements to the SR group in the order of 14 % in indicators such as setup time and equipment speed increase.
Understand how far your printing area is from meeting all the technical requirements of the FIRST, GST and ISO international standards.
Do you want to keep talking?
Fill in your details on the form and we will contact you soon: