A nova divisão combina a Flint Group Flexographic com a Xeikon Prepress para fortalecer sua oferta de soluções totais para as indústrias de flexográfia e letterpress com três subdivisões: Placas de impressão, Sleeves e Equipamentos de Pré-Impressão
Flint Group, líder global no fornecimento de consumíveis de impressão e serviços para a indústria de embalagens, anunciou o lançamento da XSYS, uma divisão totalmente nova, resultado da combinação da Flint Group Flexographic com a Xeikon Prepress. Embora os dois grupos já trabalhem juntos há algum tempo no suporte aos mercados flexográfico e de letterpress, este alinhamento formal trará ainda mais colaboração e inovação para o grupo e seus clientes. Com o slogan Be Brilliant (Seja Brilhante), a nova divisão trabalhará com seus clientes para honrar sua reivindicação de Print Solid. Stay Flexible (Imprima Sólido. Continue Flexível).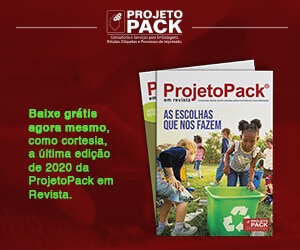 "Com a integração da Xeikon Prepress com a Flint Group Flexographic, nós estamos conectando os pontos e dando um importante passo em nossa estratégica de se tornar um provedor de soluções totais para a indústria de pré-impressão flexográfica" disse Dagmar Schmidt, Presidente da XSYS. "Com a formação dessa nova divisão, nós reunimos o que é inseparável: Placas para impressão, Equipamento de processamento (solvente e sem solvente), CtP, Sleeves e Adaptadores. E com essa mudança, expandimos nossa expertise aos nossos clientes. O nome deriva de ThermoFlexX, nyloflex, Xpress e outras marcas que apresentam o X, combinado com Systems para formar o nome XSYS."
Friedrich von Rechteren, Vice Presidente Comercial Global XSYS acrescenta: "Com um portfólio completo e uma identidade diferente, queremos inspirar não só nossos clientes, mas também nossos colegas. Compreensão, flexibilidade e consistência são nossos valores fundamentais e nossa promessa aos clientes e parceiros. Nossos valores são o que nos diferencia dos concorrentes como uma empresa proativa e voltada para o futuro da indústria flexográfica. Nossos clientes podem contar conosco e com a qualidade de nossos produtos e serviços. Ao mesmo tempo, podemos oferecer aos nossos clientes flexibilidade e liberdade em suas tomadas de decisão – um requisito fundamental no mundo de hoje e ainda mais no futuro. " Com uma nova identidade, vem também uma nova missão e visão, um novo logotipo e um novo website.
Explicando o slogan Be Brilliant, Schmidt diz, "Be Brilliant, reflete nossa crença de que o mundo precisa de brilho. Ideias e desenvolvimentos brilhantes para enfrentar os desafios do futuro. Pessoas brilhantes que têm coragem e vontade de fazer a coisa certa. Nossa história começou com uma ideia brilhante, e ideias brilhantes são o que nos mantém em movimento.
Os produtos e marcas existentes que serão incorporados a XSYS incluem nyloflex® placas flexográficas processadas com solvente, placas térmicas e equipamentos, nyloprint® placas de letterpress e equipamentos, nylosolv®, rotec® sleeves e adaptadores, ThermoFlexX TfxX CtP, equipamentos de processamento de placas ThermoFlexX Catena, e soluções de retícula de superfície. Todos irão operar sobre a marca da divisão XSYS, mantendo todas as marcas existentes e continuando a desenvolvê-las no mercado.
SOBRE XSYS
Formada em 2021 como uma nova divisão da Flint Group, combinando Flint Group Flexographic e Xeikon Prepress em uma única divisão, XSYS foi projetada para trazer mais brilho para a indústria de embalagens – para a vida de seus clientes e colegas – usando produtos e serviços brilhantes para resultados de impressão brilhantes e sucesso comercial. A nova divisão combina sob o mesmo guarda-chuva marcas reconhecidas no mercado de flexografia e letterpress como nyloflex®, Xpress, nyloprint®, nylosolv®, rotec®, FlexoExpert, ThermoFlexX, Catena, Tfxx and Woodpecker, para fornecer uma solução completa de pré-impressão flexográfica e letterpress.
Sediada em Stuttgart, Alemanha, XSYS opera em mais de 37 locais ao redor do mundo e continua sendo um dos maiores fornecedores globais oferecendo soluções de pré-impressão flexográfica e lettepress, incluindo placas, sleeves, processadoras, soluções de fluxo de trabalho e serviços profissionais especializados projetados para ajudar essas indústrias a avançar com inovação cada vez maior, melhor produtividade e lucratividade e com impacto ambiental reduzido.
SOBRE FLINT GROUP
A Flint Group dedica-se a servir a indústria global de impressão e embalagem. A empresa desenvolve, fabrica e comercializa um enorme portfólio de consumíveis e equipamentos para impressão, incluindo: uma vasta gama de tintas convencionais, LED e UV e revestimentos para aplicações em offset, flexografia e rotogravura; produtos químicos para a impressão, blanquetas e camisas para impressão offset; camisas e placas para impressão flexografica, equipamentos CtP e de processamento de placas flexograficas; pigmentos e aditivos para uso em tintas e outras aplicações de corantes; a Flint Group também projeta, desenvolve e comercializa impressoras coloridas digitais rotativas para etiquetas e embalagens, impressão de documentos, bem como impressão comercial e equipamentos CtP para o mercado de jornais e comercial; Com um forte foco no cliente, serviço e suporte incomparáveis e produtos superiores, a Flint Group se esforça para fornecer valor excepcional, qualidade consistente e inovação contínua para clientes em todo o mundo. Com sede em Luxemburgo, a Flint Group emprega cerca de 6.500 pessoas. A receita em 2019 foi de € 2 bilhões. Em âmbito mundial, a empresa é o fornecedor número um ou número dois em todos os principais segmentos de mercado que atende. Para obter mais informações, visite www.flintgrp.com.
Contato / Global
Ozan Ozturk
Gerente de Marketing & Comunicação Global M: +32 (0) 498 105 504
Contato / Brasil
Ana Lúcia Bruno Ribeiro Analista de Vendas & Marketing T +55 41 2117-2460